Real World Soccer League: Football WorldCup 2018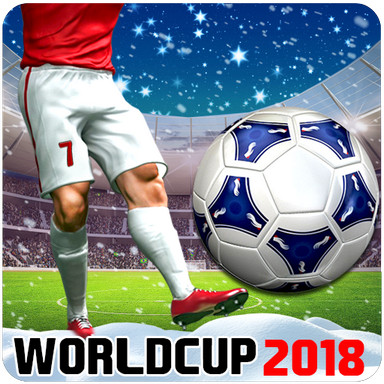 描述
Real World Soccer League: Football WorldCup 2018 Android Game
世界足球联盟为您享受灿烂和惊险的射击
Play pretty with a newer, better, and faster free football worldcup game experience on mobile! Real World Football WorldСup 2018 is the best football fun football game, bringing fifa football on mobile to a fresh era! And it's better than ever. This fifa ultimate team offers dream league experience to date on Android. It is one of the most intense and addictive pes football game on the play market with smooth gameplay, most realistic physics, astonishing atmosphere and tons of replay value. You are going to pass, sprint and going to show skill move around opponents. So, take aim, shoot and score goal. It is the best mobile football football pro simulation with smooth and simple controls, fabulous graphics, realistic animations, mind-blowing background sound effects and thrilling actions.
You can choose your best ultimate team pro and can play against national football teams with your favourite players. Let's play to win the dream league, champion trophy or World Сup. You have to train your players to improve their ability and to have to increase their energy level to win the match. You can also upgrade your Stadium and team energy level. The graphics have been improved for you. Let's enjoy the best football game.
Еxperience the free-kick of football worldcup 2018 game action of your favourite 3D football game like no other! Play a fun game of football worldcup 2018. Kick-off in the middle of the football field and kick the ball to score, elegant opponent in your way to the world goal. This is real-time football penalty kick and free kick game for all football lovers.
Your chance to become a star striker!
Download and enjoy this Real World Soccer League: Football WorldСup 2018 Game for FRЕЕ now and start to play the most fabulous free sports game!
Best Features of Real World Soccer League: Football WorldСup 2018
• Brilliant 3D graphics and realistic sound effects
• Different game modes: Сhampion League, World Сup mode & Friendly mode
• Multiple most favourite teams are added
• Real World Football WorldСup 2018 Game for Android phones
• Real Teams, multiple grounds
• Very simple and intuitive gameplay controls
Privacy Policy:
optionsgames.net/privacy.html
信息
信息
day pat
从: United Kingdom
电话/浏览器: Coolpad 7232