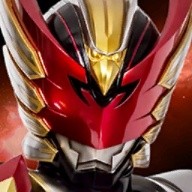 BIMA-X
描述
BIMA-X Android Game
The official fighting game from Satria Garuda BIMA-X
BIMA-X is the official app for the Indonesian TV series Satria Garuda BIMA-X. Many players might find it pretty familiar, as it's actually very similar to other popular shows like Power Rangers and Kamen Rider.
The game lets you engage in 1v1 fights in the style of Street Fighter and Tekken, except in this case you play a bunch of different monsters. In total there are some dozen different characters you can play, including the main characters as well as the bad guys. You can also choose different skins for each character.
BIMA-X offers plenty of options to customize your gaming experience. Among those, you can choose from five different difficulty levels, perfectly adjusted to the skills of each player. You can also adjust the graphic settings, improving the game's performance on your device.
There are also plenty of different game modes, such as the classic story mode, where you have to fight several enemies consecutively, as well as a versus mode, where you can fight a friend over WiFi.
BIMA-X is an absolutely spectacular fighting game. It has excellent graphics, and the gameplay is fun and perfect for touch screens.
RequirementsRequires Android 4.0.3 or higher
信息
信息
你可能还喜欢:
Android游戏服务由PHONEKY提供,100%免费!
游戏可以通过三星,华为,OPPO,Vivo,LG,小米,联想,中兴等Android操作系统手机下载。
頁面訊息
為Android手機下載BIMA-X遊戲 - 最好的Android游戏之一免费!您可以在手机或平板电脑上免费下载安卓平板电脑。漂亮的图形和令人上瘾的游戏将让你玩得很久。在PHONEKY,你可以找到许多其它游戏和各种各样的风格应用程序,从冒险和动作到逻辑和赛跑。下载免费的Android游戏和应用程序到您的手机,平板电脑或电脑。要查看Android的十大最佳游戏,只需按受欢迎程度排序即可。
嗯