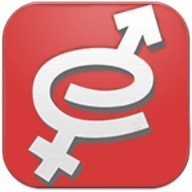 Yareel: 3D Dating Game
描述
Yareel: 3D Dating Game Android Game
Meet new people and hang out with them virtually
Yareel is an app that's half-way between a videogame and dating app. You can create your avatar, meet other real people, chat with them, and have virtual dates where you can go to a bar to have a drink or do other different adult activities.
The first thing you have to do when you start playing Yareel is create your avatar. You can decide if you want to be a man or woman, and also choose your sexual orientation. After this step, you can customize your look, choosing between different hairstyles, eye colors, outfits, etc. Basically, you have the power to create a totally unique avatar just the way you want it.
Once you've got your avatar ready, you can start using Yareel as if it were a regular dating app like Badoo or Tinder. You can check out other users' profiles and if you see someone who interests you, you can send that person a friend request. On the other hand, you can always visit common rooms where you can meet other people randomly. This way, if you just feel like having a little fun, you can do so quickly.
Yareel is an entertaining app that lets you meet people and interact with them in a safe and virtual environment. Plus, the app has pretty good graphics and impressive character models.
By Raúl Rosso
信息
信息
你可能还喜欢:
Android游戏服务由PHONEKY提供,100%免费!
游戏可以通过三星,华为,OPPO,Vivo,LG,小米,联想,中兴等Android操作系统手机下载。
頁面訊息
為Android手機下載Yareel: 3D Dating Game遊戲 - 最好的Android游戏之一免费!您可以在手机或平板电脑上免费下载安卓平板电脑。漂亮的图形和令人上瘾的游戏将让你玩得很久。在PHONEKY,你可以找到许多其它游戏和各种各样的风格应用程序,从冒险和动作到逻辑和赛跑。下载免费的Android游戏和应用程序到您的手机,平板电脑或电脑。要查看Android的十大最佳游戏,只需按受欢迎程度排序即可。
嗯