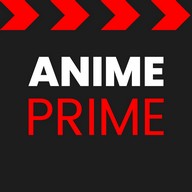 Anime Prime - Watch Anime Free | English SUB & DUB
描述
Anime Prime - Watch Anime Free | English SUB & DUB Android APP
Stream or download hundreds of animes
The app Anime Prime - Watch Anime Free | English SUB & DUB makes it possible to find all kinds of animes, from classics to new releases, without having to search the internet. Simply browse through its nearly endless catalog, and enjoy your favorite series right from the app. It's the perfect app for any anime fan!
Not only that, but you'll no longer have to do a separate search for a subtitle file, as all the animes on Anime Prime already include subtitles, so you can enjoy the original audio while following the story. With this app, you can search for any series right from its home screen and mark it as a favorite to easily find it later, or browse through its practically endless catalog and find a new show to watch.
Anime Prime organized all its shows into categories, which makes it easy to find new animes that fit your preferences and tastes. Once you find an interesting show, tap on it to view all its available chapters, and choose a playback quality. From the same page, you can also choose to download an episode to enjoy it anytime and anywhere, even without an internet connection.
Stream or download hundreds of animes most famous series, from classics to new releases, from trending series to unknown shows... there are hundreds of animes from every genre that you can enjoy from the comfort of your Android device on the app Anime Prime - Watch Anime Free | English SUB & DUB.
By Raúl Rosso
信息
信息
你可能还喜欢:
Android应用服务由PHONEKY提供,100%免费!
应用程序可以下载三星,华为,OPPO,Vivo,LG,小米,联想,中兴等Android操作系统手机。
頁面訊息
為手機下載Anime Prime - Watch Anime Free | English SUB & DUB應用程序 - 免费的最好的Android应用程序之一!你一定会喜欢它的迷人的功能。在PHONEKY Android应用程序商店,您可以免费下载任何手机或平板电脑的免费完整版手机应用程序。这个应用程序的好和有用的功能将让你迷住很长一段时间。在PHONEKY,你会发现许多其他类型的应用程序和游戏,从教育和娱乐到安全和导航Android应用程序。下载免费的Android应用程序到您的Android OS手机,平板电脑或电脑。要查看Android的十大最佳应用,只需按受欢迎程度排序应用。
嗯